Getting Equipped through Missions Courses
Have you felt inadequate when sharing the gospel and wished you were better prepared?
Missions courses serve to equip FGA members with a firm biblical foundation and many practical resources for sharing the gospel with all peoples who come from different ethnic and cultural backgrounds.
We have just completed three God's Unchanging Purpose missions courses over the past two years and will be organising another one soon. These courses are designed with the purpose of equipping believers in Christ in fulfilling the Antioch Church Vision of FGA.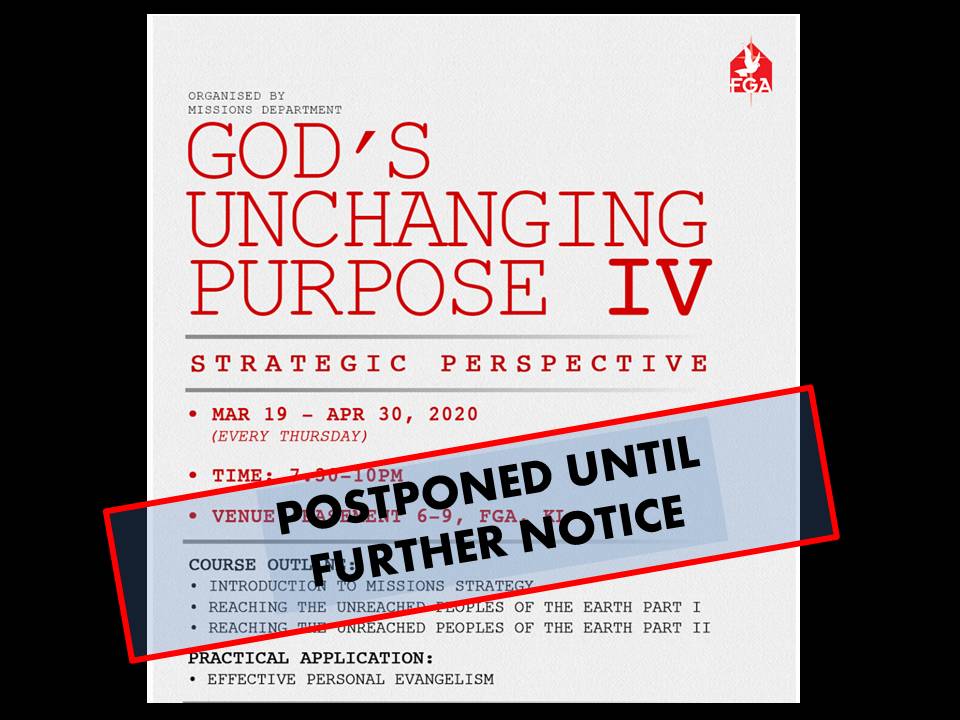 We regret to inform you of the postponement due to current preventive measures to curb the spread of COVID-19 in our country.