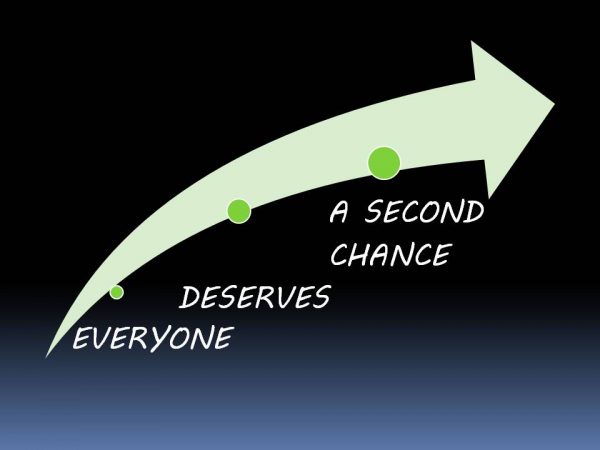 Everyone Deserves A Second Chance
By Ted Tan
In our daily lives, we seldom have personal contact or even know anyone who has committed a crime and served prison time. Society tends to condemn those who break the law.
And as members of society, we learn these kinds of rather judgmental values. Well, I am as guilty as society at large till Jesus changed my life.
The Bible tells us that at the time of Jesus' crucifixion, there were two thieves who were condemned to die and nailed on the cross on either side of Jesus. One of them admitted he deserved the sentence comparing himself to Jesus who did no wrong. He said, "Jesus, remember me when you come into your kingdom" (Luke 23:40-42).
With this confession, he had repented and asked Jesus for forgiveness. And Christ forgave him: "I will tell you the truth, today you will be with me in Paradise" (Luke 23:43). Even a convicted criminal could have a second chance to be forgiven.
Likewise, the story of Zacchaeus, the tax collector who cheated people of their money. He made the effort to run ahead, climb a sycamore-fig tree to see Jesus. Zacchaeus had taken advantage of his position to collect more than he should and was guilty as a sinner. But Jesus entered his house, giving him a second chance.
Zacchaeus admitted and repented of his sins by telling Jesus he would give half his possessions to the poor, and pay back four times the amount he had cheated anyone of their money (Luke 19:3-8). And Jesus forgave him saying, "Today salvation has come into this house…For the Son of Man came to seek and save what was lost" (Luke 19:9-10).
Jesus was and still is changing lives, seeking those who are downcast, trapped in sins and well on their way to physical and spiritual destruction. Jesus cares about us and continues to "seek..to save the lost''.  He is always there reaching out to those who have gone astray, bringing them back to God.
I believe there are many reasons why people would turn to crime and thus commit a sin. Those who are weak and tempted by Satan. An uncaring and self-centered society. A breakdown in social, cultural and family values. By and large, modern society is status conscious and money-oriented.
Temptation is always there to take the short-cut but sadly these short-cuts break the law. Then, what can be done to turn their hearts towards the light and not darkness?
I believe that proper guidance and understanding of God's truth will be the very basis of living a meaningful and purposeful life. This is from my personal experience.
Some years back, I was praying and asking God what He wants me to do serving in a ministry. He showed me 'Prison Ministry'. I did not understand what I was to do nor the reason for it until I started serving in Prison Ministry and saw the need. It was the need to share God's Word with the prisoners and pray that God would turn them away from darkness to light.
Every time I prepare a message, God's guidance is there to give a message for that day. Though I worry and even fear that I might not remember what to say or lose my train of thoughts, amazingly, God moves mightily. The message flowed and the power of God is always there to minister to the prisoners. God is giving them a second chance.