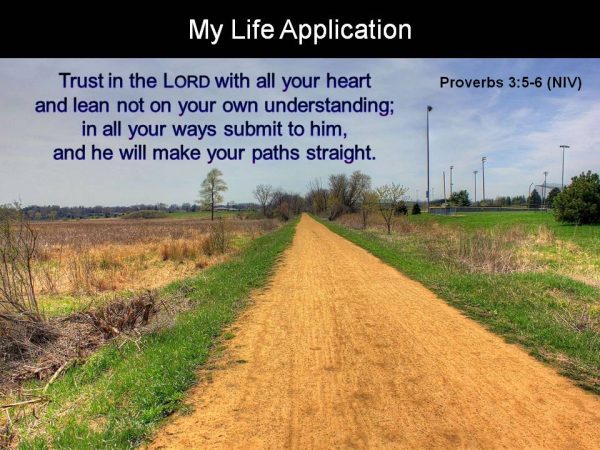 Simon's Amazing Transformation in Life (interviewed by Hans)
Simon joined FGA KL as a full-time staff in 2002. Then, he served in a drug rehab ministry known as Christian Care Centre (CCC). Today, he is serving in an urban food sharing ministry known as Sahabat Pudu. The work excites him as he meets needy people from all walks of life with amazing stories to tell even as they tuck into a hot plate of rice and chicken amidst the cacophony of street dwellers.
Well, Simon himself has his own story to share.
Born into a Hindu family and raised without a dad who passed away at a young age, he fell in with bad hats after dropping out of college. Fraternising with Sentul's resident gangsters, Simon got involved with drug peddling and made a mess of his life for the next 13 years.
Popping in and out of prison and rehab centres while hooked on heroin, the police were always on the lookout for him. He survived day by day through the graciousness of friends who provided shelter as Simon's own family disowned him.
All that changed in 1999 when a football buddy from his younger days arranged for a meeting between Simon and a former drug addict turned pastor. This pastor, himself a graduate from CCC, saw beyond Simon's desperation and depression for a complete turnaround in life. Before entering CCC's drug rehabilitation programme, Simon was warned that life there was going to be hard and contrary to expectation. This surprised him much. After going through several prison lockups and government rehabs, he was looking for something different and easier. Still, Simon stayed on course and despite some hiccups and disciplinary actions along the way, found that the staff and residents were helpful and caring. This was in comparison to official rehab centres, where overcrowding and unwilling admittees made life generally miserable.
Completing the course in two years, CCC also helped to build a bridge back to his family who was doubtful in the beginning but eventually warmed up on seeing the change in his life and heart. Simon also stayed behind with his alma mater as a full-time staff and even found a life partner through an arranged marriage.
In 2015 while looking for new direction, Simon began to serve in Sahabat Pudu. To him, it is a familiar feeling to be back on the streets again but one that is liberating as he gets to minister to people he feels close at heart – people who are survivors. During the day, he helps to facilitate a drop-in centre for homeless people to take a shower and find shelter besides receiving food packages. Often during the night till early hours of the morning, he also works with another pastor whose ministry reaches out to people living on the streets by sharing food and drinks as a form of establishing connections.
The Sahabat Pudu ministry has not been without challenges. Their drop-in centre located one floor above the street has also attracted drug addicts who frequently loiter around the stairway while freeloaders are common i.e. people who can afford the food they take. Still, Simon does not turn such people away but uses every opportunity to talk to them. Together with other workers, they also have to keep a watchful eye on those attempting to abscond with bags of food!
Simon studied and is equipped with a Diploma in Counselling but finds that theory cannot be practically applied to everyone. People from different backgrounds and experiences are as diverse as their thoughts and character. Yet Simon finds it a challenge that builds him up. The key elements are patience, good communication skills and knowing when to be firm to enforce order.
After many years of service, Simon contends that his life is sold out to God's work. He felt without a doubt that he would have kicked the bucket a long time ago while hooked on drugs. His life changed for the better after meeting Christ Jesus. Now he is grateful for the stability in his life and blessed with a wife, a house and a car. Simon is content to serve faithfully till God's next calling on his life.