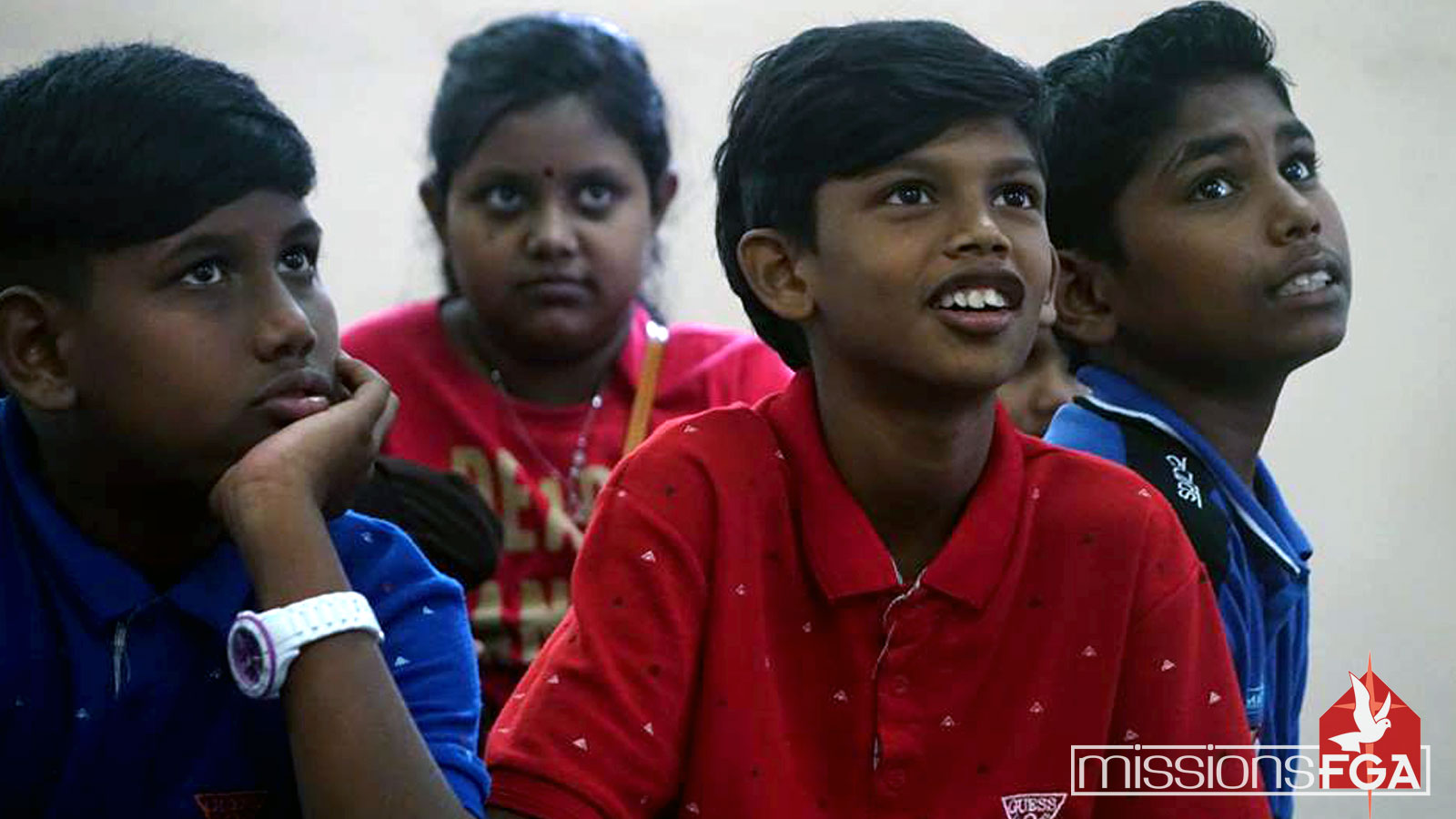 Desa Mentari
Reaching out to the low income families living in the urban areas of the Klang Valley.
Mentari Community Outreach Ministry was birthed from a desire to reach an estimated 25,000 residents living in low-cost flats, many of whom are unemployed or from low income households. The area was also highlighted by the Star newspaper for its high crime rate and social problems. It was in 2010 when a team from the FGA English & Tamil Services led by Lydia Paul started visiting families at blocks 4, 5 and 6 of the high rise flats.
The following year in 2011, the team felt that the lack of educational skills could be addressed by providing tuition classes in the homes of the families. Initially, tuition classes began in three homes located at block 4 with the total number of ten students. A year later in 2012, volunteers from the Varsity Ministry of FGA KL (now a part of Youth Ministry) adopted the Desa Mentari Tuition ministry. Volunteers from the Young Adults' Ministry also began to serve as tuition teachers.
In mid-2012, the Desa Mentari Tuition ministry relocated from house venues to a rented shoplot made available by another church. This was on a shared basis with the front portion used as a Jumble Station selling used clothes and other home appliances while the back portion was used to teach the students. This move saw a significant increase of students to over thirty students.
At the end of December, 2013, the way was open for Desa Mentari to rent the entire shoplot from the beginning of 2014 when the local church ended their tenancy agreement. This has provided more space from the front to the back of the shoplot for tuition and other fun filled activities. The tuition ministry is also now known as Mentari Community Outreach Ministry.